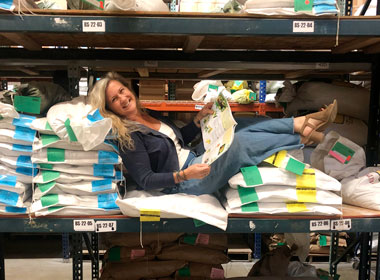 Catalog Request
---
Our 2023 Botanical Interests seed catalog is now available!
Our user-friendly seed catalog is informative and easy to read, with special keys at the bottom of every page for easy reference. It is chock-full of valuable information, sow and grow guides, with QR codes so readers can learn more from the extensive digital resources on our website. Not to mention, a free shipping promo code for orders over $50, is valid till the end of March 2023.
If you have already requested a catalog this year, it is on the way. If you do not remember if you have already requested, we do our best to remove duplicate requests in an effort to reduce waste and repeat mail.
The Botanical Interests 2023 seed catalog is also available as a digital version.
Since we do not sell seeds outside of the U.S., we also do not mail catalogs outside of the U.S.
Note: * Indicates a required field.