For Gardeners, By Gardeners
Our mission is to provide exceptional varieties of high-quality seed at great prices, detailed sowing and growing information to help the home gardener be successful, and strive to provide the best customer service in the industry.
Our goal is to help gardeners grow! We carefully select high-quality varieties, including many tried-and-true heirlooms, which perform in a wide range of conditions so you can grow with ease. Quality is important to us—which is why we happily guarantee our seeds and have a third-party laboratory test our seeds regularly to ensure germination rates satisfy both federal and our own standards—so that you can focus on growing a great garden.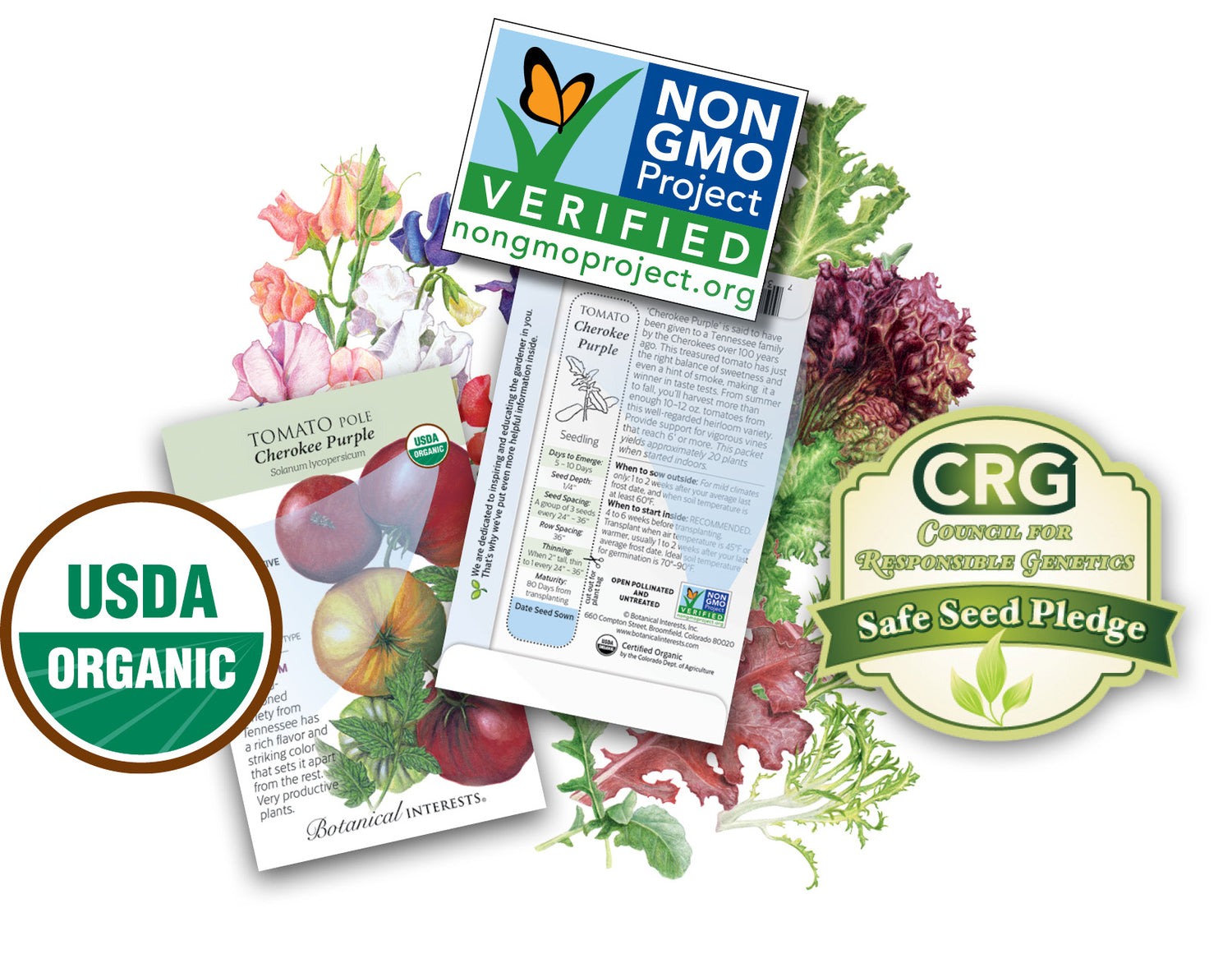 As organic gardeners ourselves, we wanted to make organic gardening accessible by providing easy-to-follow organic gardening advice and an ever-expanding selection of organic varieties. We were early signers of the Safe Seed Pledge which states "...we do not knowingly buy, sell, or trade genetically-engineered seeds or plants" and our seeds are tested by the Non-GMO Verified Project which looks for genetically engineered (GMO) contamination in seeds that can occur when plants cross-pollinate. Our seeds are not treated, and our packets never contain fillers—just high-quality seeds you can count on.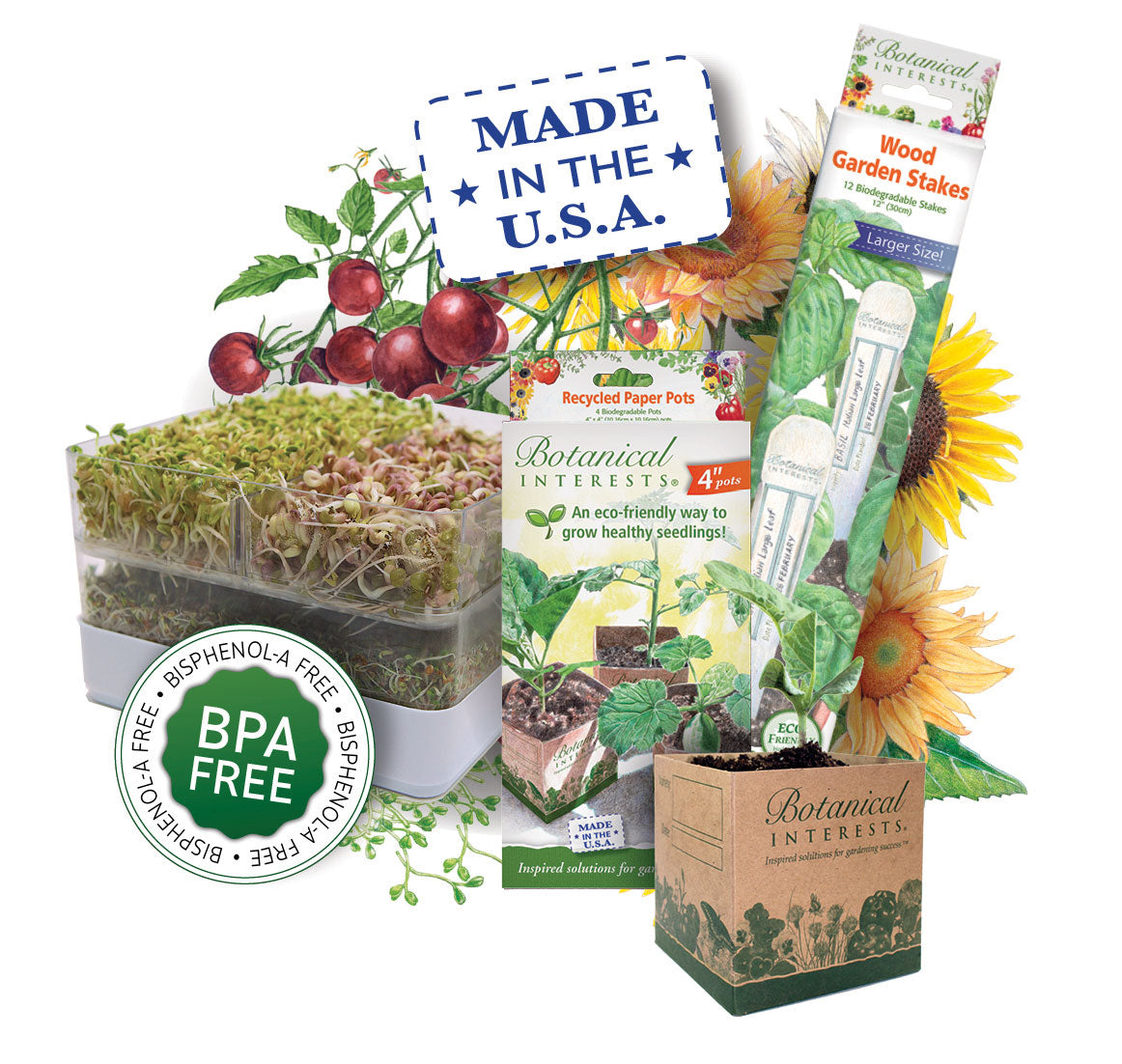 We've got only one planet Earth, and as organic gardeners we are always looking for products and gardening methods that keep that in mind. From our recycled and biodegradable paper pots to our sustainably harvested garden stakes, and BPA-free sprouter, all are made responsibly in the USA.
View our 2021 Organic Certificate.