We Inspire and Educate The Gardener Within
When we started this company over 25 years ago, we couldn't have dreamed of a more wonderful journey! It started with the desire to share the beauty, fascination, and satisfaction of seed gardening with others. We love seeing people get excited about sowing a seed and have it transform into food to share with friends and family, habitat for pollinators, or beautiful flower arrangements for the home. We've found that this miracle of a seed transforms us, too. Nurturing seeds in the garden slows us down to reconnect to nature and earth, develops bonds in a community, and creates family traditions and memories. We're so happy to be a part of that!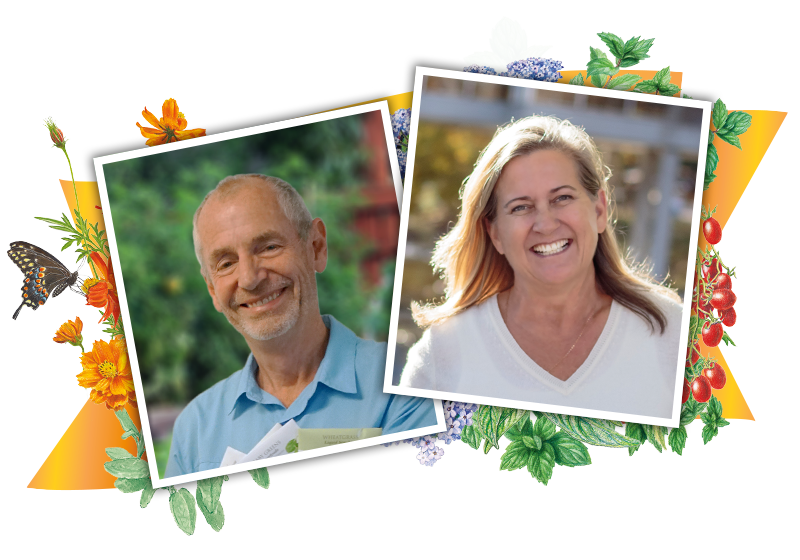 The garden centers we had worked in throughout our lives and loved were perfect initial partners. We knew they shared our desire to inspire the joy of seed gardening with their customers. They also shared our desire to nurture the trust needed when someone takes the leap of faith that goes with putting a little 'rock' in the ground, with the promise of growing food or flowers!
Our partnership with garden centers and health food grocers is built on trust and our pledge to stay out of big box stores. Our first season started July 1995 with only 96 seed varieties, running everything out of our home. We had to stack all of our furniture into a corner to make room for multiple pallets of cardboard shipping boxes, seed sleeves, and displays. It was stressful and crazy, but exciting at the same time. We shipped our first order March 1996. Ron, our very first employee, filled packets on a single machine in our garage. He still runs our machinery today, though the quality and quantity of our machines has greatly improved over the years.
One of the best parts of our "job" is to grow the gardening passion not only in consumers, but in those not otherwise exposed. Over the last 10 years, we've been cultivating a seed donation program that has touched thousands of lives. From school gardens, children's hospitals, food banks, and garden clubs, to non-profit farms using gardening to educate youth and help veterans. We are inspired to help support those organizations that promote the benefits of gardening.
Little by little, we've added customers, employees and gardeners across the country that believe in the same things we do: quality and fairness in all aspects of business, from retailer to consumer. We are honored and thankful to move forward with the support of our community. Thank you for bringing us into your homes and gardens for the past 25 years. We look forward to continuing to do our best in bringing you top-quality seeds and top-quality information to keep you gardening.