SKU: #3288
Say goodbye to leftover cabbage in your fridge! At only 1 ½ – 2 pounds fully grown, 'Caraflex' is just the right size for a small household. Novel, pointed heads look ornamental in the garden, and its leaves are tightly wrapped, protecting the tasty interior from weather and pests. Mild and sweet, this cabbage is delicious eaten raw, braised in your favorite broth, or caramelized in the oven. Inert organic coating improves seed visibility when sowing.

Regular price
Sale price
$4.29
Unit price
per
Sale
Sold out
(~20 seeds)
View full details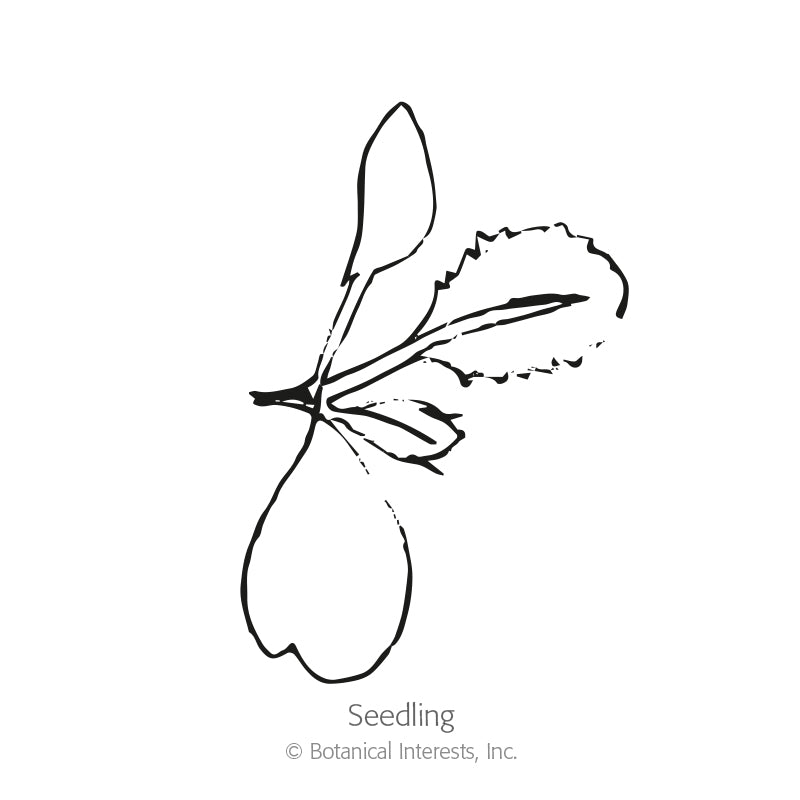 Variety Info
Sowing Info
Growing Info
Learn More
Variety Info
Days to Maturity: 75 days
Family: Brassicaceae (formerly Cruciferae) Mustard or Cabbage family, includes alyssum, iberis, watercress, broccoli, turnip, Brussels sprouts, cauliflower, and kohlrabi.
Native: Europe
Hardiness: Frost-tolerant biennial, grown as an annual
Exposure: Full sun to part shade.
Plant Dimensions: 9" tall, 4 ½" wide. 1 ½ – 2 pounds at maturity.
Variety Info: Small, light green, cone-shaped heads with thin leaves.
Sowing Info
When to Sow Outside: 4 to 6 weeks before your average last frost date for a summer crop, or 10 to 12 weeks before your average first fall frost date for a fall crop.
When to Start Inside: RECOMMENDED. 6 to 8 weeks before your average last frost date, transplanting 2 to 4 weeks before your average last frost date. For fall crop, 4 to 6 weeks before transplanting outdoors in summer. Ideal soil temperature for germination is 75°–85°F. Mild Climates: Sow in fall for a cool-season harvest.
Days to Emerge: 7 – 12 days
Seed Depth: ¼"
Seed Spacing: A group of 2 – 3 seeds every 12" – 24"
Row Spacing: 24" – 36"
Thinning: When 3" tall, thin to 1 every 12" – 24"
Growing Info
Harvesting: Harvest heads when they are well developed, firm, and solid when squeezed. Cut off heads at base with a sharp knife. Cabbages left in the ground beyond maturity are more subject to disease and splitting. Harvest in the morning if possible. If harvested in the heat, dunk in ice water to reduce "field heat" and increase storage time. Allow to drain before storing.
Special Care: When transplanting seedlings from indoors, bury stem up to lowest leaves. Protect with row covers or caps in early spring if temperatures drop below 30°F. (Napa: 50°F) Add row covers at transplant to exclude common pests like cabbage moths. Row covers may remain until harvest. Mulch around plants to keep soil cool and moist. If cabbage loopers are a problem, spray with Bacillus thuringiensis (an organic bacteria that kills caterpillars). Rotate Brassica crops so they are grown in the same area only once in three years to prevent the buildup of diseases in the soil.