SKU: #1343
Fill your flower arrangements with fragrant, frosty green eucalyptus stems. Full branches make a beautiful, long-lasting, floral accent.
Multi-branched stems filled with frosty green, rounded leaves with the unmistakable menthol-like fragrance of eucalyptus are wondrous in table-top arrangements and bouquets, fresh or dried. Eucalyptus is widely used in aromatherapy, potpourri, crafts, and as a pest deterrent in the garden. Perennial in USDA zones 9–11; also grown as an annual. As an annual, plants reach about 18"– 42", but in areas where it is a hardy perennial, it can become a 30'-tall tree over time. Drought tolerant once established and rarely bothered by pests. Deer resistant.
Regular price
Sale price
$4.99
Unit price
per
Sale
Sold out
View full details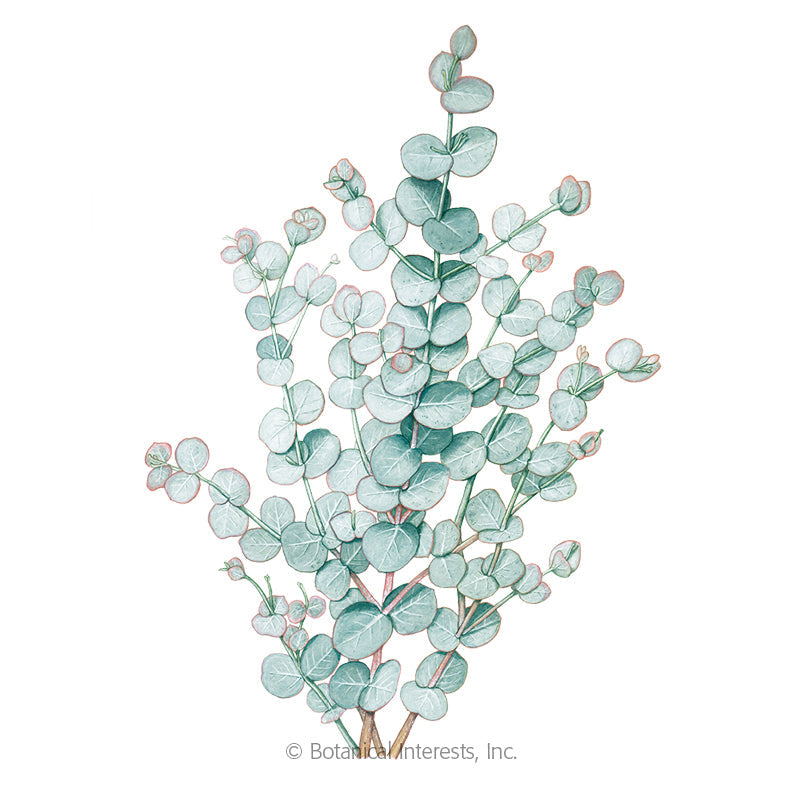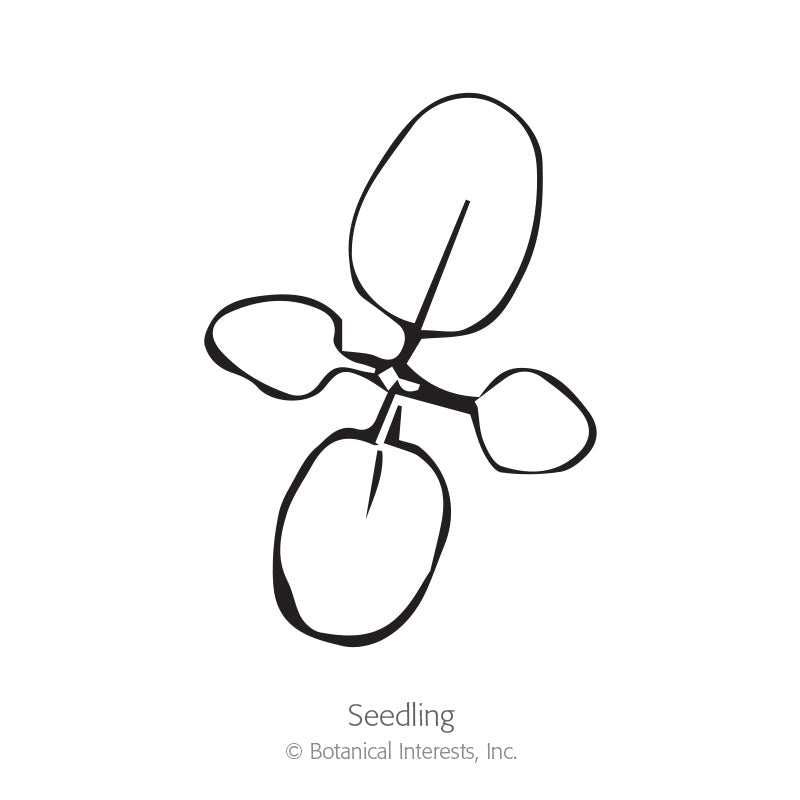 Variety Info
Sowing Info
Growing Info
Variety Info
Family: Myrtaceae, the Myrtle family, includes clove, eucalyptus, bottlebrush, and allspice.
Native: Australia
Hardiness: Perennial in USDA zones 9–11; also grown as an annual.
Exposure: Full sun.
Bloom Period: Flowers emerge in summer where the plants overwinter.
Plant Dimensions: As a perennial, plants can tower to a 30'-tall tree. When grown as an annual, expect plants to be 18"–42" tall and 12"–16" wide, depending on your growing conditions and climate.
Variety Info: Silver Drop
Sowing Info
When to Sow Outside: 2 to 4 weeks after your average last frost date.
When to Start Inside: RECOMMENDED. 10 to 12 weeks before your average last frost date. Ideal soil temperature for germination is 65–75°F.
Days to Emerge: 10 – 45 Days
Seed Depth: Press seed into surface
Seed Spacing: A group of 2 – 3 seeds every 12" – 16"
Row Spacing: A group of 2 – 3 seeds every 12" – 16"
Thinning: When seedlings have 2 – 3 sets of leaves, thin to 1 every 12" – 16"
Growing Info
Harvesting: Harvest in the morning, choosing mature branches indicated by tips that no longer droop.
Special Care: In areas where eucalyptus is perennial, prune plants hard every couple of years or annually to keep plants small and producing fresh, succulent stems. Leaf shape changes as plants are allowed to mature and eucalyptus can grow into a tree if left unpruned.