SKU: #0592
Also known as "peanut pumpkin" for the peanut-like warts formed by sugar crystalizing under its peach-colored skin, 'Galeux d'Eysines' is supremely sweet and flavorful. Traditionally favored in France for soups and sauces, this 10–15 pound heirloom pumpkin has velvety smooth orange flesh that shines in a variety of preparations. A stunning table centerpiece. Stores for up to 6 months.
Regular price
Sale price
$4.29
Unit price
per
Sale
Sold out
(~12 seeds)
View full details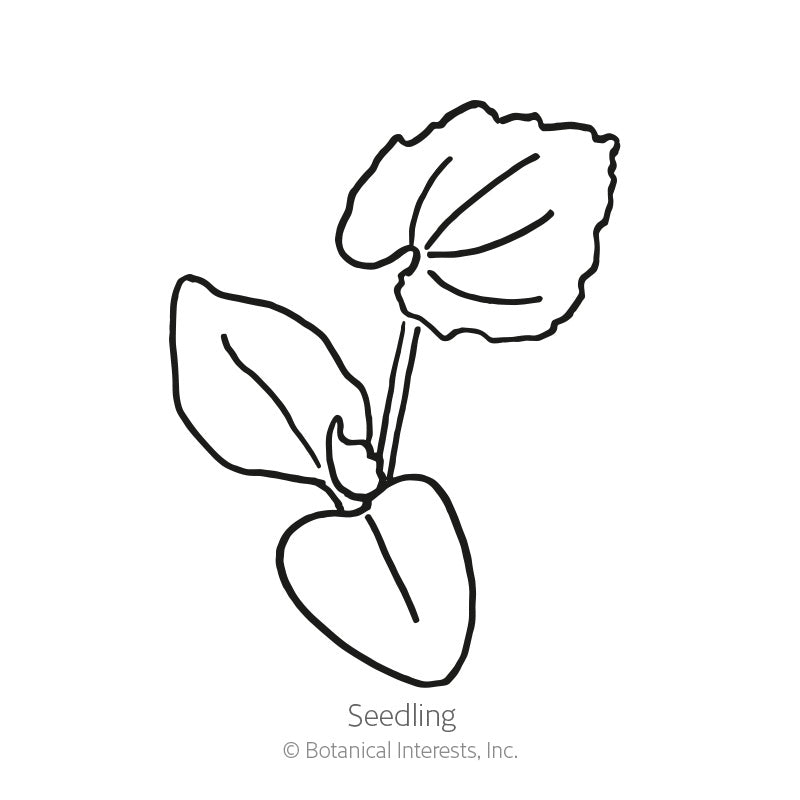 Variety Info
Sowing Info
Growing Info
Learn More
Variety Info
Days to Maturity: 90 – 100 days
Family: Cucurbitaceae
Native: Southern South America
Hardiness: Frost-sensitive annual
Exposure: Full sun
Plant Dimensions: 10'–15' vines
Variety Info: 11"–13" diameter fruits weighing 10–15 pounds with textured, peach-colored skin and smooth, orange flesh. Harvest when slightly immature to avoid cracking.
Sowing Info
When to Sow Outside: RECOMMENDED. 2 to 4 weeks after your average last frost date, and when soil temperature is 70°–90°F.
When to Start Inside: Not recommended except in very short growing seasons, 2 to 4 weeks before your average last frost date. Sow in biodegradable pots that can be planted directly in the ground. Transplant after your average last frost date, when weather is warm and settled.
Days to Emerge: 7–14 days
Seed Depth: 1"
Seed Spacing: 2–3 seeds per mound
Row Spacing: 5' – 6'
Thinning: When several leaves, thin to 1 –2 per mound
Growing Info
Harvesting: Harvest pumpkins before the first fall frost, and when foliage has begun to dry out. Cut stem with a knife, leaving 3"–4" of stem on the pumpkin. Do not hold the pumpkin by the stem; if stem attachment gets broken, or any part of the pumpkin bruises, the pumpkin may rot. Brush off any dirt or leaves. Ideally, cure at 80°-85°F and 80–85% humidity or a warm, sunny spot with good air circulation for 1 to 2 weeks before eating or storage. Do not allow harvested fruit to get wet.