SKU: #0371
This mini-cucumber is a match made in heaven with your charcuterie board! A slicing variety, 'Muncher' produces tender, burpless, smooth cucumbers with thin skin and a crisp bite. High yielding and ready to pick at 5'' long, this versatile variety is delicious eaten fresh or pickled when young. Resistant to cucumber mosaic, powdery mildew, alternaria leaf spot, and anthracnose.
Regular price
Sale price
$2.29
Unit price
per
Sale
Sold out
(~24 seeds)
View full details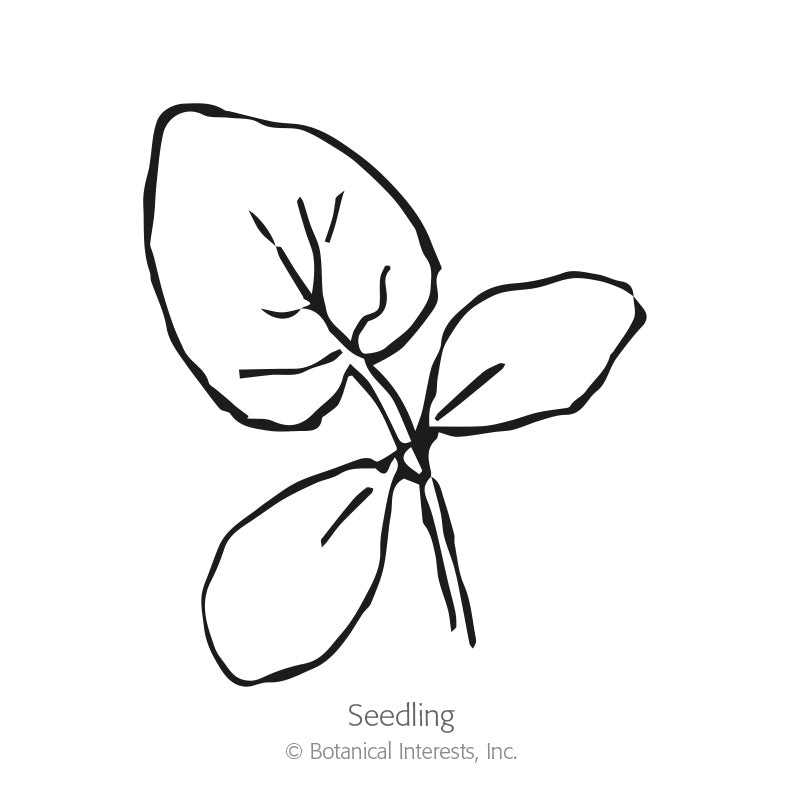 Variety Info
Sowing Info
Growing Info
Variety Info
Days to Maturity: 60 – 65 days
Family: Cucurbitaceae, Gourd family, includes watermelon, gourds, melons, pumpkins, cucumbers, and squash.
Native: Southern Asia
Hardiness: Frost-sensitive annual
Exposure: Full sun
Plant Dimensions: 4' vines
Variety Info: Persian cucumbers are known for their cylindrical shape, smooth exterior, and being extra crispy. 'Muncher' produces nearly spineless, monoecious, slicing cucumbers. Fruit grows 5"–9" long, and can be eaten at any stage of growth. Resistant to cucumber mosaic, powdery mildew, alternaria leaf spot, and anthracnose.
Sowing Info
When to Sow Outside: RECOMMENDED. 1 to 2 weeks after your average last frost date, and when soil temperature is at least 60°F, ideally 70°–90°F.
When to Start Inside: 2 to 4 weeks before your average last frost date. Cucumbers are sensitive to root disturbance; sow in biodegradable pots.
Days to Emerge: 5 – 10 days
Seed Depth: 1/2"
Seed Spacing: A group of 2 seeds every 12"
Row Spacing: 36"
Growing Info
Harvesting: Pick, and pick some more! Overly mature cucumbers on the vine will slow production of new cucumbers. Cut the stem rather than pulling at the fruit, as stems are fragile. To increase the quality and storage time, once picked, immediately immerse in cold water to disperse "field heat".
Special Care: Weed shallowly; roots are close to the soil surface. If planting in containers, we recommend a minimum of 10" soil depth and 14" diameter container. Cucumbers are heat sensitive. Several days of temperatures in mid 90s or more can prevent fruit set. Create afternoon shade using taller plants to the south or west, or use a shade cloth.