SKU: #0242
This classic carrot can't be beat! 'Tendersweet' is an impressively long, slender, and nearly coreless imperator-type carrot, with a super sweet flavor that's excellent raw or cooked. Its deep orange-red color will remain after being steamed, baked, or frozen. Gather them together for a beautifully tapered orange bunch with dazzling green tops.
Regular price
Sale price
$2.49
Unit price
per
Sale
Sold out
(~600 seeds)
View full details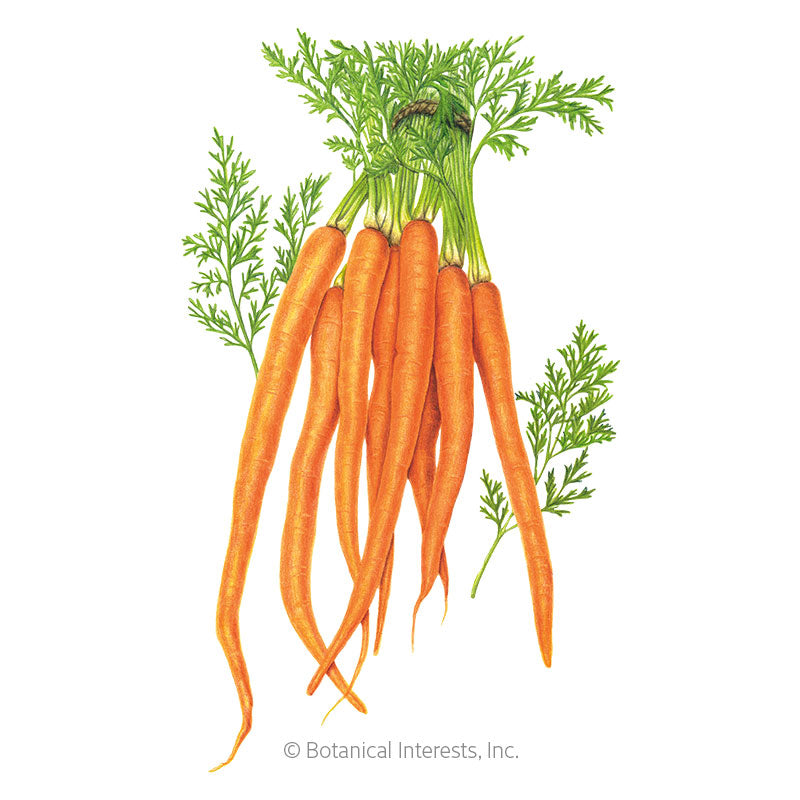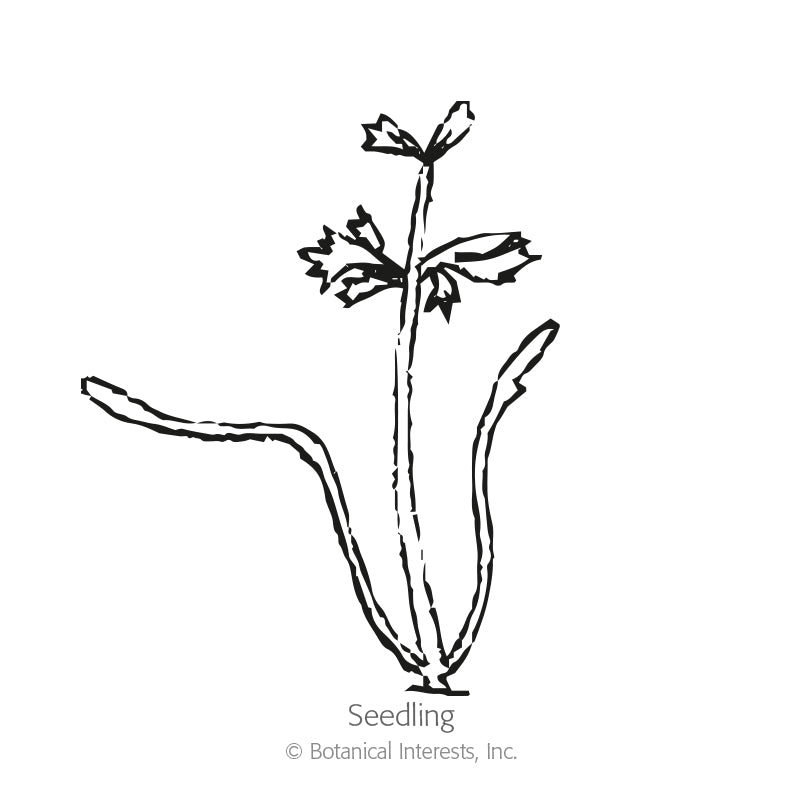 Variety Info
Sowing Info
Growing Info
Variety Info
Days to Maturity: 70–80 days
Family: Apiaceae (formerly Umbelliferae). Carrot family, includes angelica, carrot, caraway, cilantro, dill, fennel, chervil, and lovage.
Native: Africa, Eurasia
Hardiness: Frost-tolerant biennial grown as an annual
Exposure: Full sun, but will also grow in part shade.
Plant Dimensions: Roots are 8"–10" long at their peak.
Variety Info: Long, slender roots with a rich orange color. 'Tendersweet' is an imperator type carrot.
Sowing Info
When to Sow Outside: RECOMMENDED. 2 to 4 weeks before your average last frost date, and when soil temperature is at least 45°F, ideally 60°–85°F. Successive Sowings: Every 3 weeks until 10 to 12 weeks before your average first fall frost date. In very warm climates, carrots are grown primarily in fall, winter, and spring.
When to Start Inside: Not recommended; root disturbance stunts growth.
Days to Emerge: 10 – 25 days
Seed Depth: 1/4"
Seed Spacing: 1"
Row Spacing: 6"
Thinning: When 1" tall, thin to 1 every 3"
Growing Info
Harvesting: For best flavor and texture, harvest carrots any time before, and until they reach their optimal size. Peak harvest period lasts about 3 weeks, longer in the fall. Late summer-sown carrots are sweetened after having been kissed by light frost; however, harvest before soil freezes, which may destroy the crop. In USDA zone 5 or warmer, carrots can be left in the ground for storage provided they are heavily mulched; harvest as needed on days the ground is not frozen.
Special Care: When 1" tall, thin to 2" or 3" apart, depending on variety. Don't pull the seedling out, as this might disturb and damage the root of the neighboring seedling; instead, cut off the seedling at ground level with scissors. If carrot crown is exposed, cover with mulch or soil to prevent "greening", which results in bitter flavor. The same location should not be sown with members of the carrot family any more than once in 3 years.