SKU: #1360
The Bride' stands out from other bachelor's buttons for its unusual, snowy white, ethereal blooms with a frilly texture—just like a wedding dress! Lightly scented with a captivating honey fragrance, this flower is a pollinator favorite, drawing bees and butterflies to the garden. Beautiful, bushy, silvery-green foliage and large, 1 ½"–2 ½" blooms make this variety a welcome addition to all sorts of floral arrangements. Deer resistant.

Regular price
Sale price
$2.29
Unit price
per
Sale
Sold out
(~37 seeds)
View full details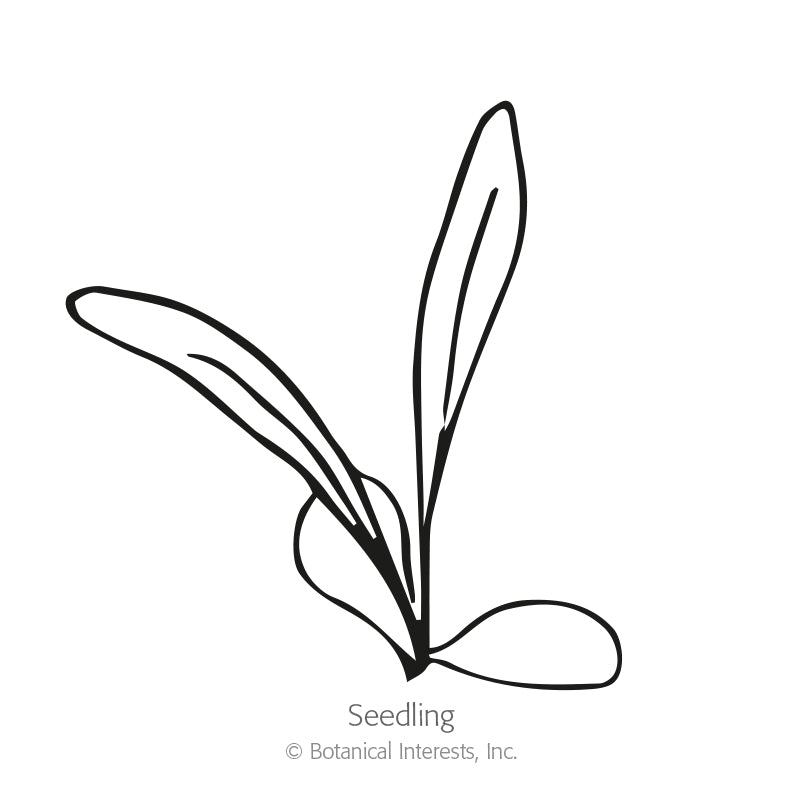 Variety Info
Sowing Info
Growing Info
Learn More
Variety Info
Family: Asteraceae (formerly Compositae) Composite, Aster, Sunflower or Daisy family, includes calendula, chrysanthemum, cosmos, dahlia, sunflower, rudbeckia, and zinnia.
Native: Europe and Asia
Hardiness: Annual
Exposure: Full sun
Bloom Period: Blooms 6 to 8 weeks after sowing, for 4 to 6 weeks in summer, longer if spent blooms are removed.
Plant Dimensions: 32"–36" tall, 12"–14" wide
Variety Info: 1 ½"–2 ½" wide, white and fluffy flowers.
Attributes: Attracts Pollinators, Cut Flower, Deer Resistant, Drought Tolerant, Edible Flower
Sowing Info
When to Sow Outside: RECOMMENDED. 1 to 2 weeks before your average last frost date, or in late summer/fall for blooms the following season. Mild Climates: Sow in fall for winter bloom.
When to Start Inside: 4 to 6 weeks before your average last frost date. Not recommended; does not transplant well. Use biodegradable pots to avoid root disturbance.
Days to Emerge: 14 – 28 days
Seed Depth: ¼"
Seed Spacing: A group of 3 seeds every 8" – 10"
Thinning: When 1" – 2" tall, thin to 1 every 8" – 10"
Growing Info
Harvesting: For longest vase life, harvest in the morning, choosing buds that are about half open. Change vase water frequently.
Special Care: May require staking, especially if plants are not getting enough sun. Plants may get mildew in part shade; full sun and proper spacing will hinder mildew. To extend bloom season, increase size of existing flowers, and prevent reseeding, remove spent flowers. Successive sowings will provide a more continuous bloom period.