SKU: #0336
Known for its well-wrapping leaves, 'Twister' self-blanches and reliably shields the snowy white heads from sun scald and rain discoloration. This variety consistently produces uniform, dense, medium-large heads, and can withstand heat; in mild climates, it can even be grown year round! Mature cauliflower heads can be picked right away , but also hold well in the garden to extend the harvest.
Regular price
Sale price
$4.29
Unit price
per
Sale
Sold out
(~20 seeds)
View full details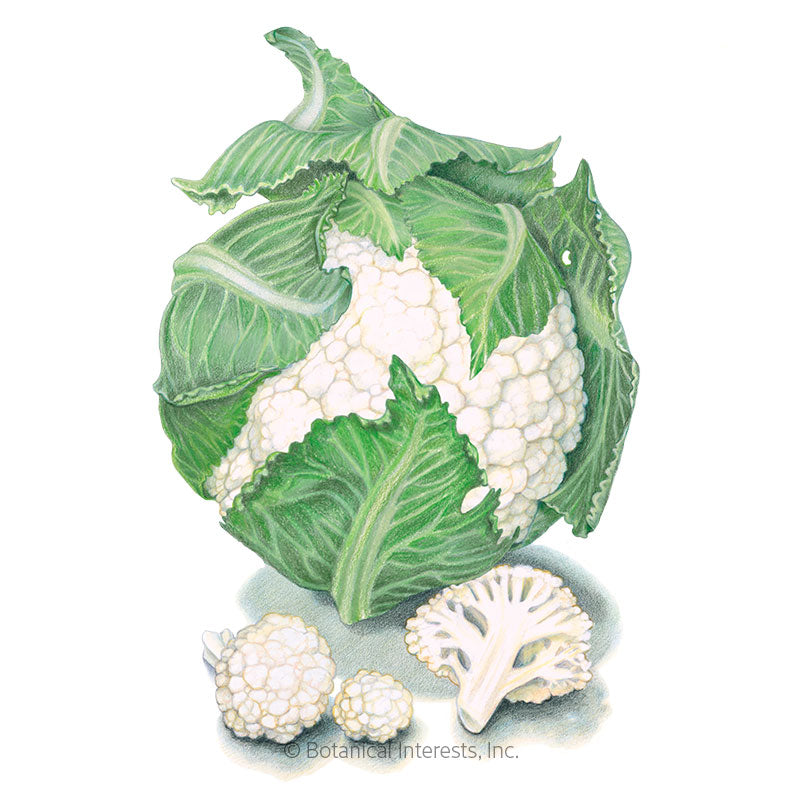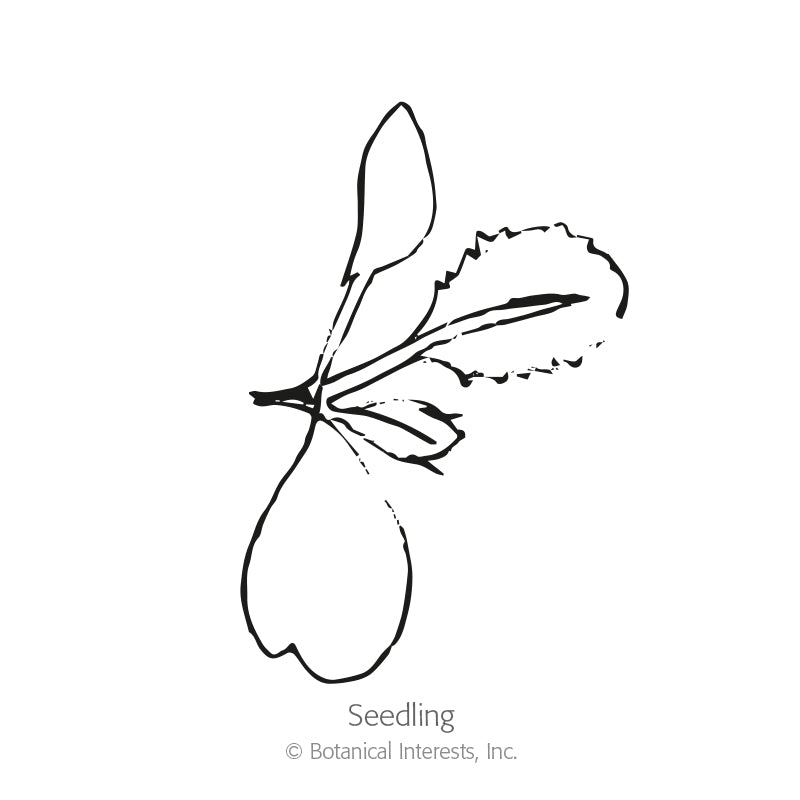 Variety Info
Sowing Info
Growing Info
Variety Info
Days to Maturity: 75 – 80 days
Family: Brassicaceae (formerly Cruciferae) Mustard or Cabbage family, includes alyssum, iberis, watercress, broccoli, turnip, Brussels sprouts, cauliflower, and kohlrabi.
Native: Europe
Hardiness: Frost- tolerant biennial grown as an annual
Exposure: Full sun
Plant Dimensions: 24"–30" tall and 12" wide
Variety Info: White, tightly packed, 6.5"- 7" wide and 4" tall heads, with large, curled leaves. 'Twister' is self-blanching.
Sowing Info
When to Sow Outside: Not recommended. 1 to 2 weeks before your average last frost date, or 10 to 12 weeks before your average first fall frost date. In mild climates, sow in early fall for winter harvest.
When to Start Inside: RECOMMENDED. 4 to 6 weeks before transplanting outside after your average last frost date, or 12 weeks before your average first fall frost date. In mild climates, sow in fall for harvest in late winter and early spring. Ideal soil temperature for germination is 70°–85°F, cooler (60°F) growing temperatures thereafter.
Days to Emerge: 8 – 10 days
Seed Depth: 1/4"
Seed Spacing: A group of 3 seeds every 24"
Row Spacing: 24" – 36"
Thinning: When 2" tall, thin to 1 every 24"
Growing Info
Harvesting: Harvest heads in the morning, if possible, and when buds are tight. Cut stalk below the head. Dunk heads in ice water to reduce any "field heat" and increase storage time. Allow to drain before storing.
Special Care: To ensure white rather than off-white or yellow heads, you can gently tie up the leaves or bend a few leaves, breaking the mid-rib, and tuck them across the head for sun protection (blanching).